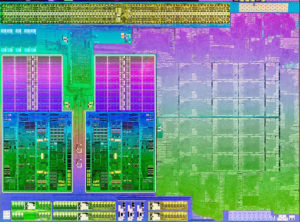 We can unlock microcontroller Cypress Semiconductor CY37256VP160-100AC, please view below chip features for your reference:
Features
· In-System Reprogrammable™ (ISR™) CMOS CPLDs
— JTAG interface for reconfigurability
— Design changes do not cause pinout changes
— Design changes do not cause timing changes
· High density
— 32 to 512 macrocells
— 32 to 264 I/O pins
— Five dedicated inputs including four clock pins
— No fanout delays
— No expander delays
— No dedicated vs. I/O pin delays
— No additional delay through PIM
— No penalty for using full 16 product terms
— No delay for steering or sharing product terms
The Ultra37000™ family of CMOS CPLDs provides a range of high-density programmable logic solutions with unparalleled
system performance. The Ultra37000 family is designed to bring the flexibility, ease of use, and performance of the 22V10
to high-density CPLDs. The architecture is based on a number of logic blocks that are connected by a Programmable Inter-
connect Matrix (PIM). Each logic block features its own product term array, product term allocator, and 16 macrocells.
The PIM distributes signals from the logic block outputs and all input pins to the logic block inputs.
All of the Ultra37000 devices are electrically erasable and In-System Reprogrammable (ISR), which simplifies both design
and manufacturing flows, thereby reducing costs. The ISR feature provides the ability to reconfigure the devices without
having design changes cause pinout or timing changes. The Cypress ISR function is implemented through a JTAG-compliant serial interface. Data is shifted in and out through the TDI and TDO pins, respectively. Because of the superior routability and simple timing model of the Ultra37000 devices, ISR allows users to change existing logic designs while simultaneously fixing pinout assignments and maintaining system performance.
— Product term steering on an individual basis
— Product term sharing among local macrocells
— Four synchronous clocks per device
— Product term clocking
— Clock polarity control per logic block
· Consistent package/pinout offering across all densities
— Simplifies design migration
— Same pinout for 3.3V and 5.0V devices
· Packages
— 44 to 400 leads in PLCC, CLCC, PQFP, TQFP, CQFP,
BGA, and Fine-Pitch BGA packages
The Ultra37000 devices operate with a 5V supply and can support 5V or 3.3V I/O levels. VCCO connections provide the
capability of interfacing to either a 5V or 3.3V bus. By connecting the VCCO pins to 5V the user insures 5V TTL levels on the outputs. If VCCO is connected to 3.3V the output levels meet 3.3V JEDEC standard CMOS levels and are 5V tolerant.
These devices require 5V ISR programming.
Devices operating with a 3.3V supply require 3.3V on all VCCO pins, reducing the device's power consumption. These devices support 3.3V JEDEC standard CMOS output levels, and are 5V-tolerant. These devices allow 3.3V ISR programming.